RUINSMAGUS Updated to 1.0.3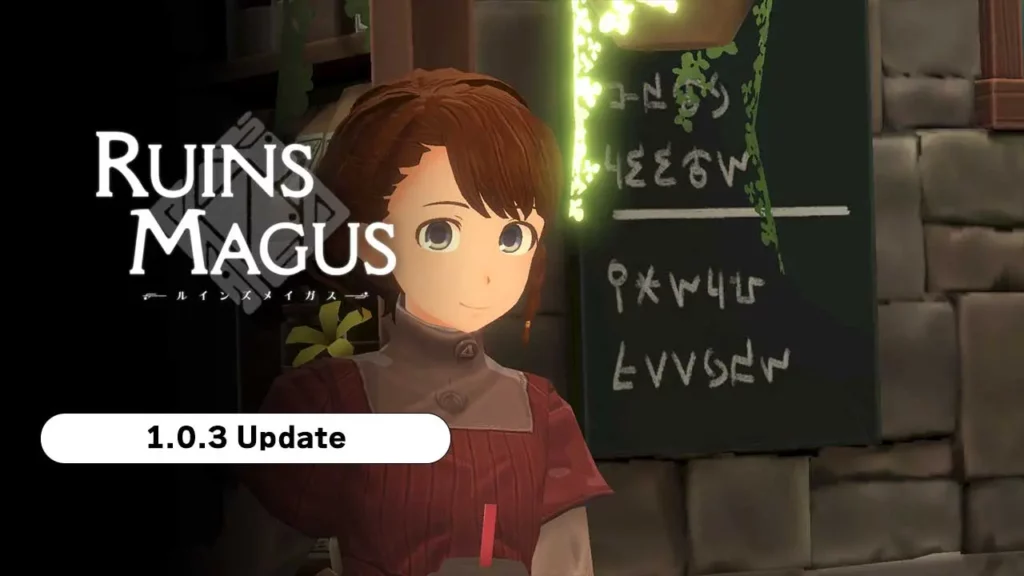 We have pushed a minor update to RUINSMAGUS!
This update fixes a number of minor bugs that have been brought to our attention. The full patch notes will be at the bottom of this post. In addition, this brings RUINSMAGUS on par with other versions of the game (hence skipping 1.0.2!). Please update to the latest version for the best experience. As a reminder, 
we will be presenting at Tokyo Game Show
which starts on September 15th and goes until the 18th. If you happen to make it to the show, please come by our booth in the Indie Games Area! We are looking forward to meeting all of our fans! If you can't make it to Tokyo, don't worry. 
We will also have a presence at TGSVR
, a free app that can be downloaded to enjoy a unique VR experience from Tokyo Game Show. For more information, please check out the official 
TGS VR Website
.
Patch Notes:
Made adjustments to how the game handles "out of bounds" in order to improve the gameplay experience.
Other minor improvements and bug fixes.