VR anime RPG RUINSMAGUS launching July 7 on both Meta Quest and Steam VR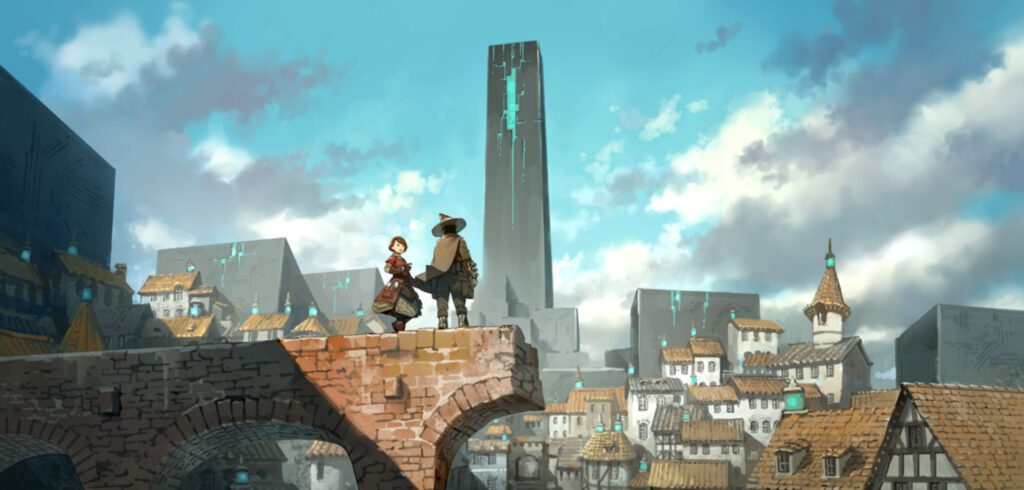 The wait is almost over: Next Thursday, July 7, the stunning VR fantasy RPG RUINSMAGUS will finally be available for both Meta Quest 2 and Steam VR headsets!

If you ever wanted to experience a JRPG firsthand – through your very own eyes, in first person – RUINSMAGUS is the game for you. Developed by CharacterBank and published by Mastiff, this anime-inspired virtual reality game is brought to life through endlessly immersive VR mechanics and responsive controls tuned perfectly for intense action RPG gameplay. An engrossing narrative, heartwarming musical score, challenging dungeons, and acclaimed Japanese voice actors make RUINSMAGUS the breakthrough VR title of 2022.
▼『RUINSMAGUS~ルインズメイガス~』公式プロモーションムービー
In RUINSMAGUS, you'll take on the role of a novice in the magical arts who's sent to investigate the abandoned ruins below the prosperous town of Grand Amnis. The town's wealth depends largely on artifacts hidden deep within the ruins, protected by powerful Guardians. Faced with a daunting challenge, you must answer the question that haunts each and every one of your fellow citizens: What mysteries lurk beneath the gilded streets of Grand Amnis?

As a member of the renowned RUINSMAGUS Guild, your goal is to help strengthen it with magic, resources, and wisdom as you fulfill more than 25 unique, story-driven quests. Face off against guardians tasked with protecting the ruins from intruders – and solve deadly puzzles to advance the story. When you've successfully completed a quest, head to the surface to acquire new items and upgrade your equipment in town – if you want to live another day, that is!
Explore and fight: Cast and blink your way through a stunning VR fantasy world.
Make your mark: More than 25 story-driven quests to challenge your skills.
Feel the power: Unleash 16 types of magic from the palm of your hand.
Defend yourself: Raise your shield with your non-casting hand to block enemy attacks.
Jack in: Immersive VR mechanics that bring your character to life.
RUINSMAGUS will be released on the Meta Quest Store and Steam VR next Thursday, July 7, for $34.99. For now, the game is only compatible with Windows PCs.