RUINSMAGUS Updated to 1.1.3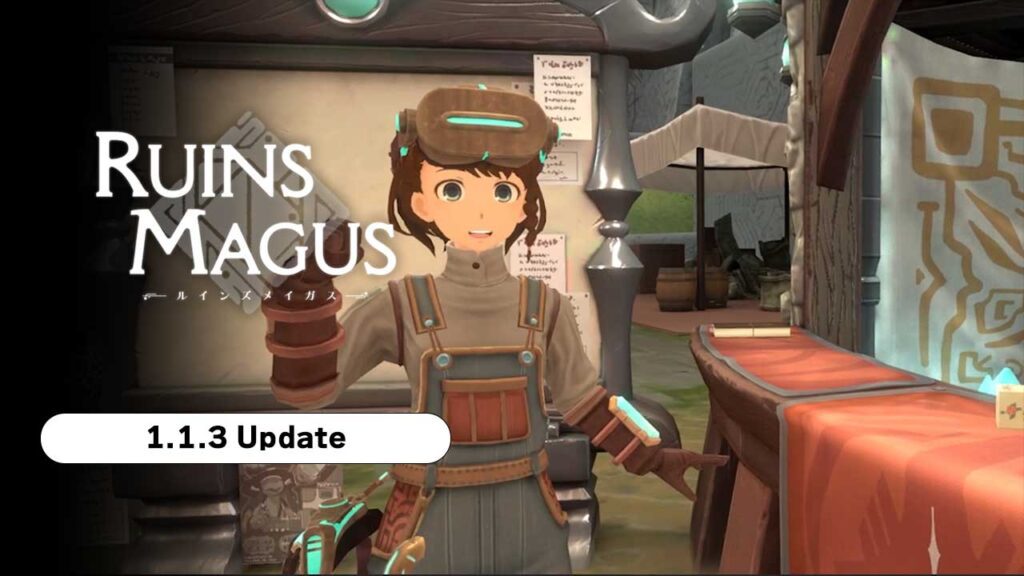 Hey there Magi!
This is CharacterBank Inc., the developers behind RUINSMAGUS!
We hope everyone had an amazing New Year! CharacterBank Inc. launched a patch before the holidays, so we wanted to let everyone know what was in it and some general updates!
For more information about the free update and The Tailor and the Warrior, check out our previous post.
▼bHaptics Support!
It's the most immersive way to play RUINSMAGUS!
▼RUINSMAGUS Base Game
・We went through and optimized the whole game! Now RUINSMAGUS should have a performance boost when playing for long sessions!
・Loading time has been reduced!
・Other minor bugs and issues were fixed!
▼DLC『The Warrior and the Tailor』
・A save issue has been resolved where costumes were not carried over between saves.
▼

The Official Soundtrack Has Been Released!
・During the last week of December we also released the official soundtrack for RUINSMAGUS. Players can purchase it seperately, or purchase the RUINSMAGUS complete bundle to get a special discount on RUINSMAGUS, The Warrior and the Tailor and the soundtrack!
▼

But wait…there's more…?
In other news, we have started an English Twitter account for CharacterBank Inc.! We will be posting updates on RUINSMAGUS and other projects there, so please keep an eye out! 2023 will be an exciting year for VR, and CharacterBank Inc. is excited to showcase our future projects and to continue to work with VR.
In addition, the English voice acting for RUINSMAGUS is scheduled for release in Q1 2023! We will have more information to share very soon. I'm sure everyone will love our picks for the cast ;).