English Voiceover Support Coming to RUINSMAGUS as Part of "Remix Update"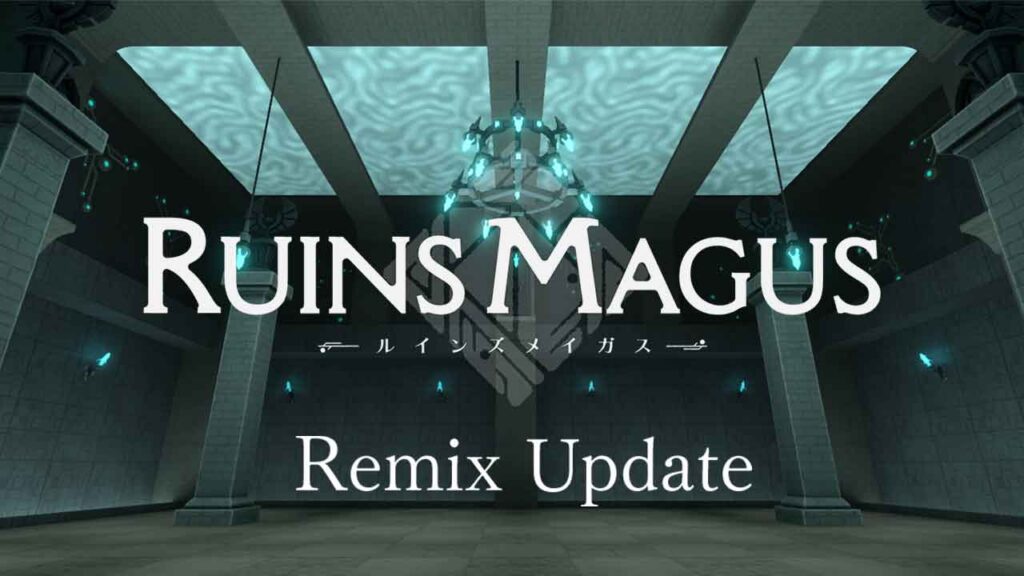 Greetings, citizens of Grand Amnis!
We hope everyone enjoyed all the fantastic deals offered during the Steam Spring Sale.
Today we have some fantastic news to share with current and future supporters and friends of RUINSMAGUS.
As you may have seen from the post's cover image, RUINSMAGUS will receive a free major update, adding FULL ENGLISH VOICEOVER SUPPORT!
The "Remix Update" comes loaded with many great features, which we're looking forward to sharing with you as we near the update's release later this spring.
We won't spoil everything included in the update. Still, we would like to share just a few of the English voice cast selected for their unique talents and abilities that further aid in creating the cohesive and immersive fantasy world of RUINSMAGUS.
Among those providing their vocal talents:
AmaLee (Dragon Ball, Xenoverse 2, Girls' Frontline) as the game's heroine, Iris
Cristina Vee (Puella Magi Madoka Magica, Hyperdimension Neptunia, RWBY) as Euridice and Reese Seption
Todd Haberkon (My Hero Academia, Ben 10, Transformers: War for Cybertron Trilogy) as Mr. Shopkeeper
If you'd like to learn more about RUINSMAGUS, please visit the game's official website and follow along on Twitter.