RUINSMAGUS Updated to 1.2.1!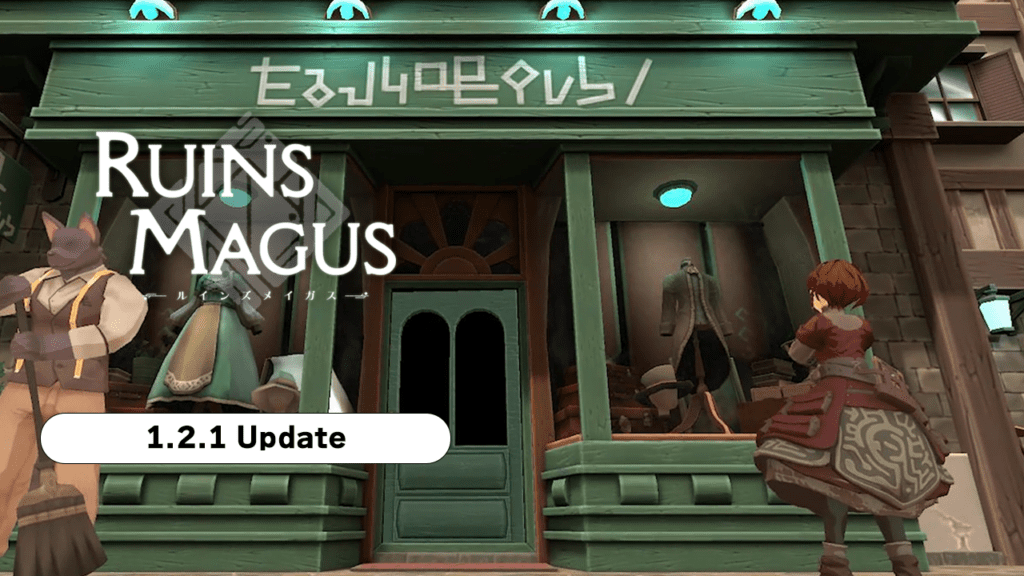 Dear citizens of Grand Amnis
We are updating RUINSMAGUS to 1.2.1!
The update includes a couple of fixes to make exploring the Ruins even more enjoyable for everyone.
For more information about these updates, and the availability on other platforms, please check out our Twitter or join our Discord.
▼All Platforms
Fixed audio localization issue.

Improved the translations for Quest names/descriptions in English.

Other bug fixes/stability updates.
▼Steam Only
We are currently looking into bHaptics connectivity issues with the last update. We are planning on another update in the near future to address those issues.
▼PICO and HTC Platforms
The downloadable contents, "The Warrior and the Tailor" are now available!

The Remix Update which includes new dungeons and English Voice Over is also available, for all Magus!
Note for HTC and PICO, we are in the process of final approval with the respective stores. They will be available in the very near future. Please check out our Twitter or join our Discord for updates.Thank you for your patience.
▼PICO Only
Fixed an issue where the save data wouldn't load properly after updating

Updated the Chinese translation for "The Warrior and the Tailor" and Meister's Abyss.