The Adventure Continues in RUINSMAGUS This Year!
SAN FRANCISCO – Sept. 12, 2022 – Mastiff and CharacterBank today announced that the official trailer for RUINSMAGUS' first major update and upcoming DLC will premiere at the Tokyo Game Show. To mark the occasion, the game will be discounted by 20% on Steam September 14 – 19!
RUINSMAGUS' free update is currently scheduled for this coming winter. Players will have the opportunity to revisit old missions on the Quest Board to earn a higher score, face waves of enemies in a brand-new dungeon – and by popular demand, enjoy the heartwarming, magical story of RUINSMAGUS with a new English dub!
Arriving at the same time as the update, the paid DLC will introduce new story content, a brand-new area to explore, and an updated job description for Iris – adding fashionista to her resume and allowing players to unlock all sorts of cool and cute costumes! At the center of this side story lies a mysterious new swordsman. What are his motivations – and can you uncover the truth?
TGS attendees can head over to the Meta, CharacterBank or Pico booths to experience the game. Not attending TGS? No problem! The free TGSVR 2022 app will allow anyone to visit a very special spot in Grand Amnis – granting codes for in-game items and even making it possible for users to get a photo taken with RUINSMAGUS characters. The Shopkeeper, Guildmaster, Reese – and everyone's favorite companion through the Ruins, Iris – are awaiting their close-ups (and the occasional selfie, of course)! The environment in the TGSVR app serves as a preview of the upcoming DLC!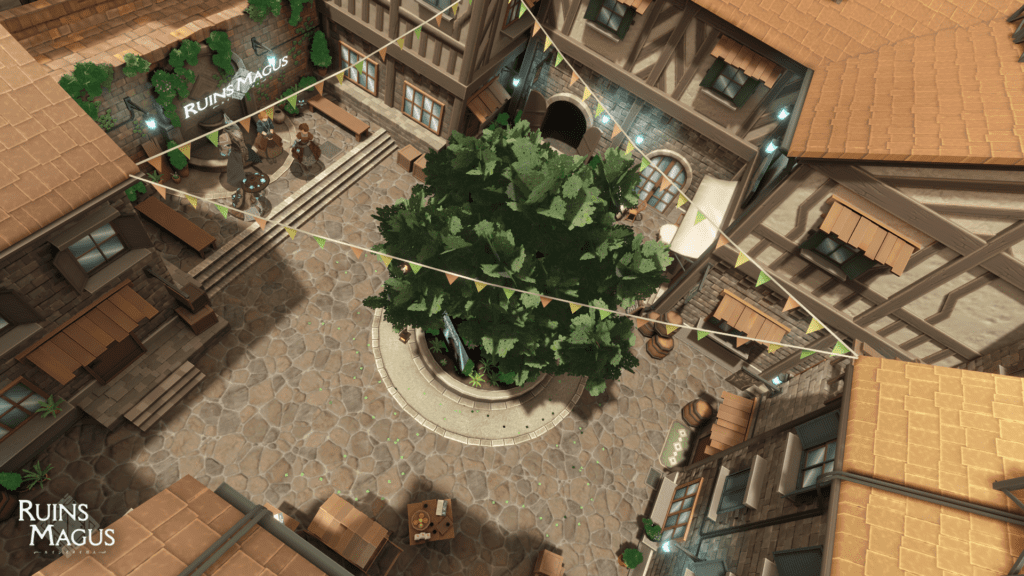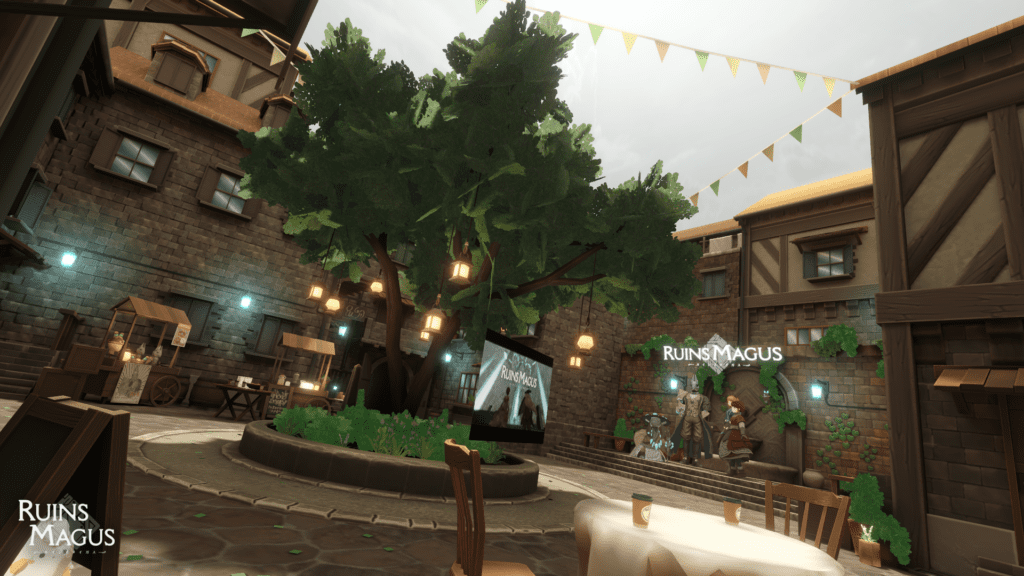 "The feedback we've received since the game launched on Steam and Meta Quest was immensely helpful," says Shuto Mikami, president of CharacterBank. "It allows us to zero in on what this update and DLC should deliver: Give players more of what they love about the game and expand on the magical world of RUINSMAGUS."
"We're humbled by the way RUINSMAGUS has been received," says Bill Swartz, president and CEO of Mastiff. "The new trailer will highlight everything the CharacterBank team has in store for RUINSMAGUS at the Tokyo Game Show. We couldn't be more pleased with everything CharacterBank has achieved so far."
Explore and fight: Cast and blink your way through a stunning VR fantasy world.
Make your mark: More than 25 story-driven quests to challenge your skills.
Feel the power: Unleash 16 types of magic from the palm of your hand.
Defend yourself: Raise your shield with your non-casting hand to block enemy attacks.
Jack in: Immersive VR mechanics bring your character to life.
RUINSMAGUS is available on the Meta Quest Store and Steam VR – and will be discounted by 20% ($27.99) during the Tokyo Game Show (September 14, 6 p.m. PST – September 19, 10 a.m. PST). Later this year, the game will also be available on the Pico Store. CharacterBank Inc. is currently working on increasing compatibility with other HMDs such as Windows Mixed Reality devices, Meta Quest 1, and others.