RUINSMAGUS is Coming to PICO Devices in Fall 2022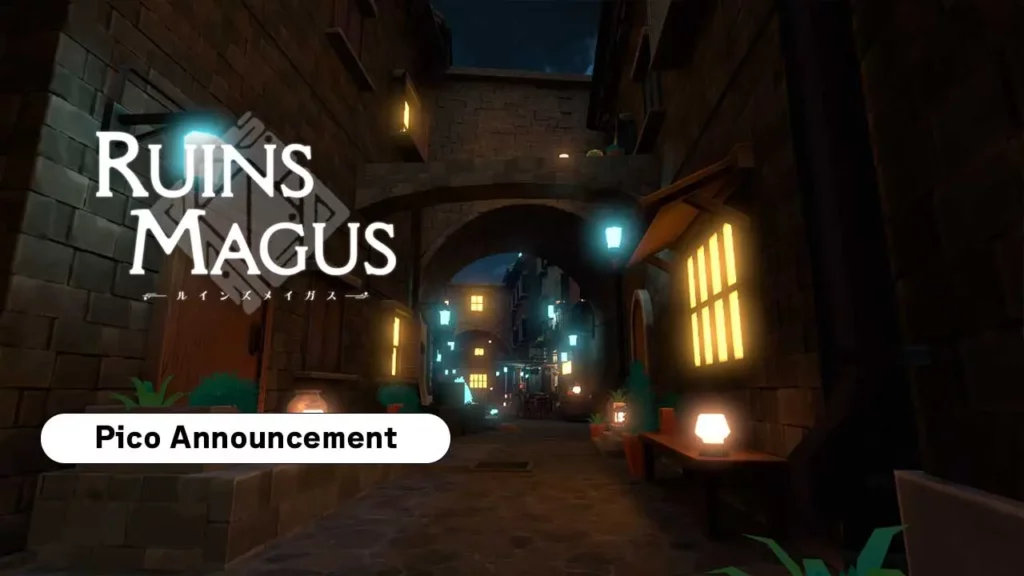 RUINSMAGUS, co-published by CharacterBank Inc. and Mastiff LLC is already available on the Meta Quest Store and through Steam VR. The two companies announced today that the VR Action Magic RPG will be coming to the PICO Store this fall, and is currently in development.
■Sales will begin this autumn for PICO Store!
RUINSMAGUS  – will be available this autumn for the PICO Store, with support from VR device manufacturer PICO!
■ Status of device support
▼Meta Quest1 / Meta Rift(Cross buy support)
This is currently in the process of being finalized. We are very sorry for the delay.
We will post an update later on the status of development.
▼Windows Mixed Reality
We have received many requests for this device, and we are currently in the stage of positively considering its compatibility.
We will make a separate announcement when support is officially decided.