CharacterBank Went to Gamescom 2023!
Hey there, Charabankers! Or perhaps we should be saying "guten tag"!

CharacterBank participated in its first-ever Gamescom in Cologne, Germany this year, and suffice to say, we were really stoked about it! We exhibited at the show from Wednesday to Saturday and got the chance to chat with so many wonderful people in the XR industry from businesses and platform holders to content creators and most importantly, our awesome fans.

What made it extra special was the Gamescom exclusive demo of RUINSMAGUS on PICO 4 we brought along for everyone to check out!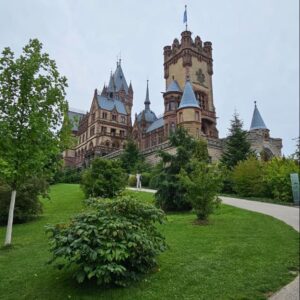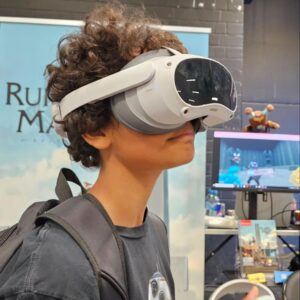 The good folks at Astoness really came through for us and asked to join their booth for the show. If you didn't already know, Astoness is a VR rental service company that is based right here in Japan, but they're quickly expanding into Western countries too. Our friends at PICO provided the hardware that we used throughout the show, so suffice to say, these folks did us a mega solid! 
It was the first time that any of us from the CharacterBank team had been to Europe, and let us tell ya…it was so magical to meet players and fans in Germany. Fortunately, we had some time to take in the local sights, so we opted to check out Schloss Drachenburg, a German Castle that was built near where Siegfried, a dragon slayer, is said to have had an epic battle!
But we aren't done with the event scene friends, because we are now gearing up to showcase RUINSMAGUS: COMPLETE at Tokyo Game Show 2023 later this month! If you are able to make it to the show, we hope you stop by our booth and say hello! We'll also have some special promo campaigns we'll be doing leading up to TGS, so keep an eye out on our social media accounts for more information! 
Until next time!